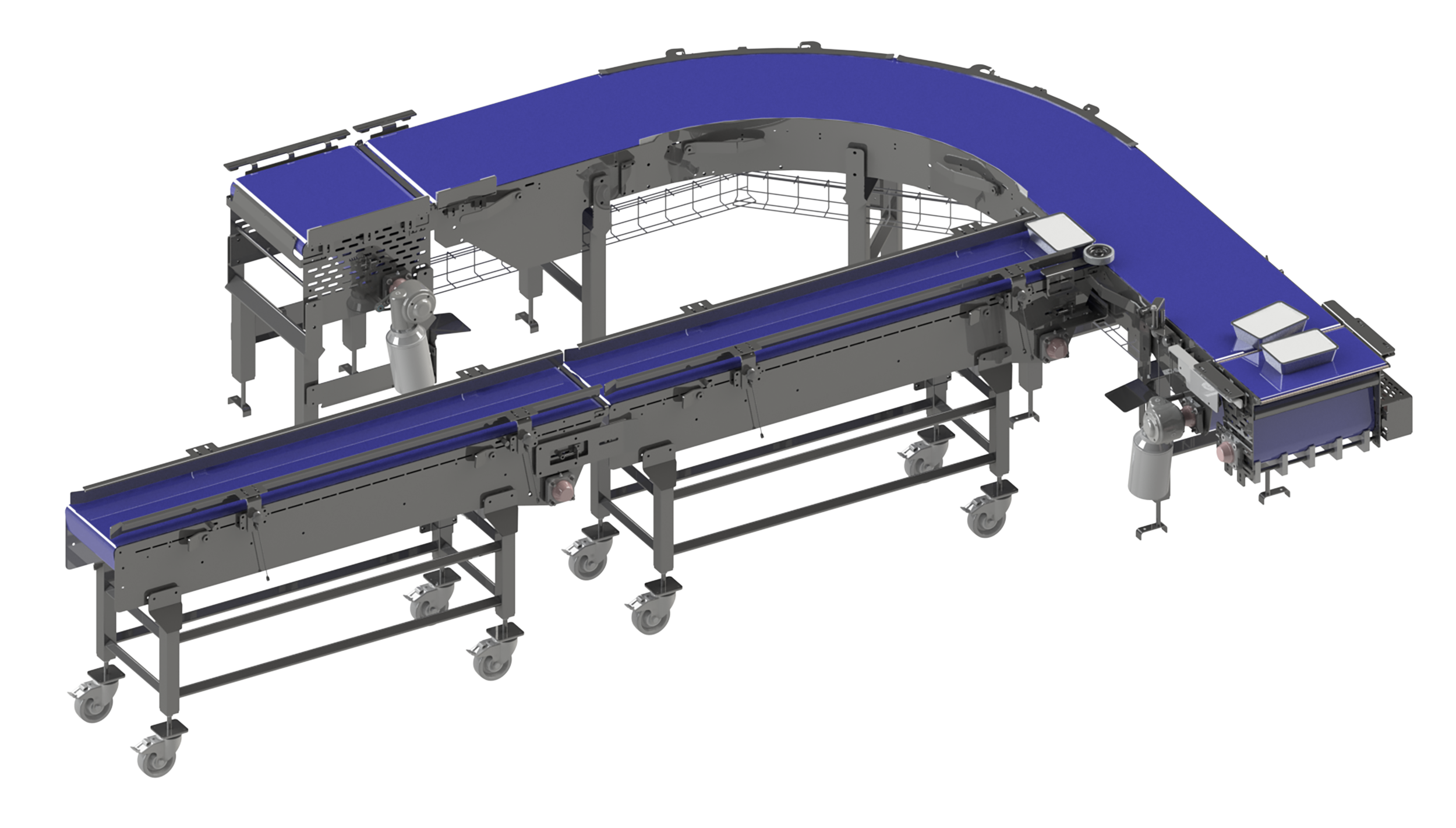 Suitable conveyor system for conveying empty boxes or light weight boxes or products.
RollMaster is modular, without pressure accumulated conveyor system for full boxes or stacks. Low energy consumption, quiet operating volume, easy to maintain, excellent transportation abilities, long operating lifetime and short installation time are things, what customer will appreciate.
ROLLMASTER CONVEYOR MODULES
Modular plastic belt conveyors
Modular belt conveyor system is built for conveying unpacked products. Conveyor can be used in high hygienic areas. Conveyors system is full washable with normal wash liquids which are used in food industry.