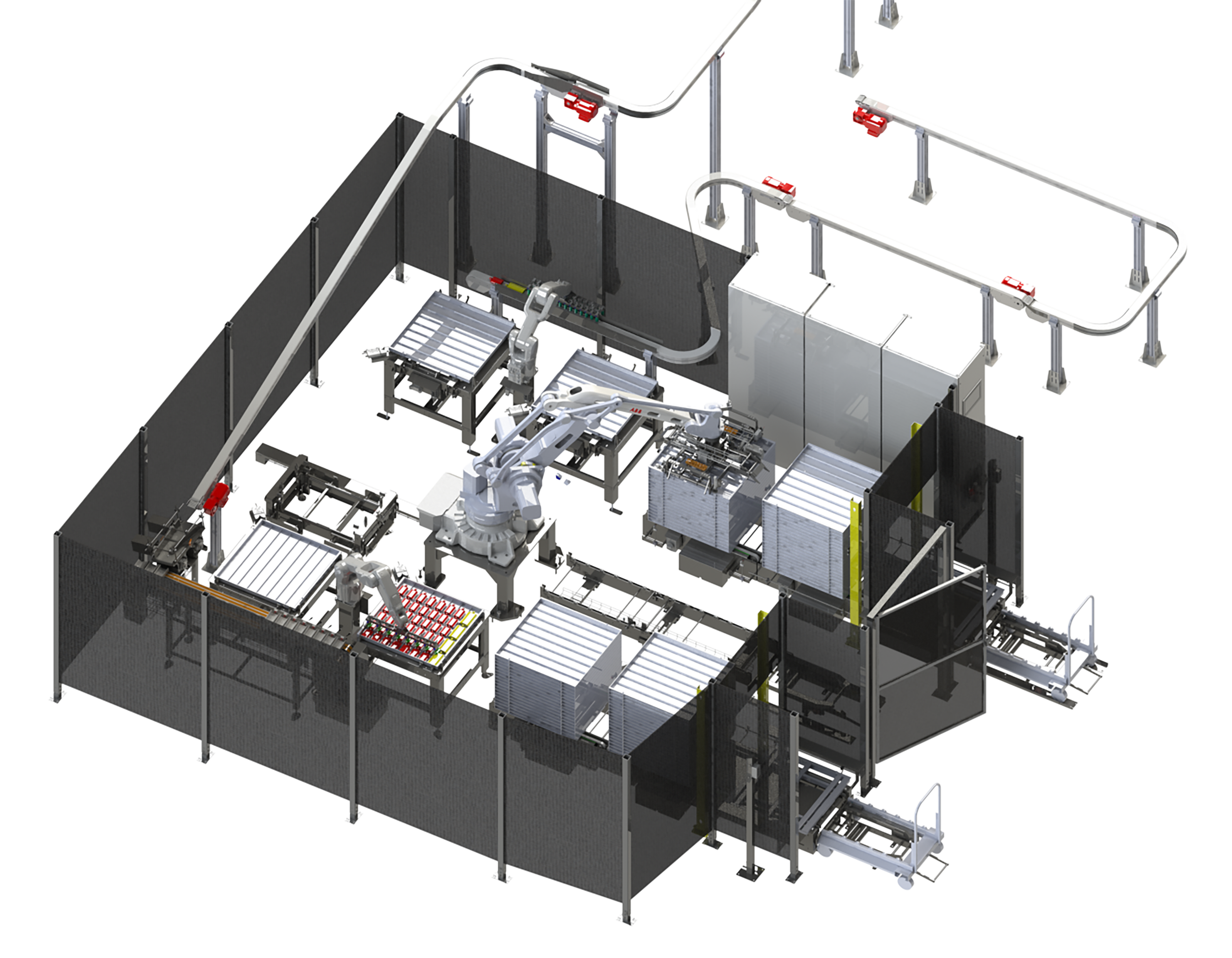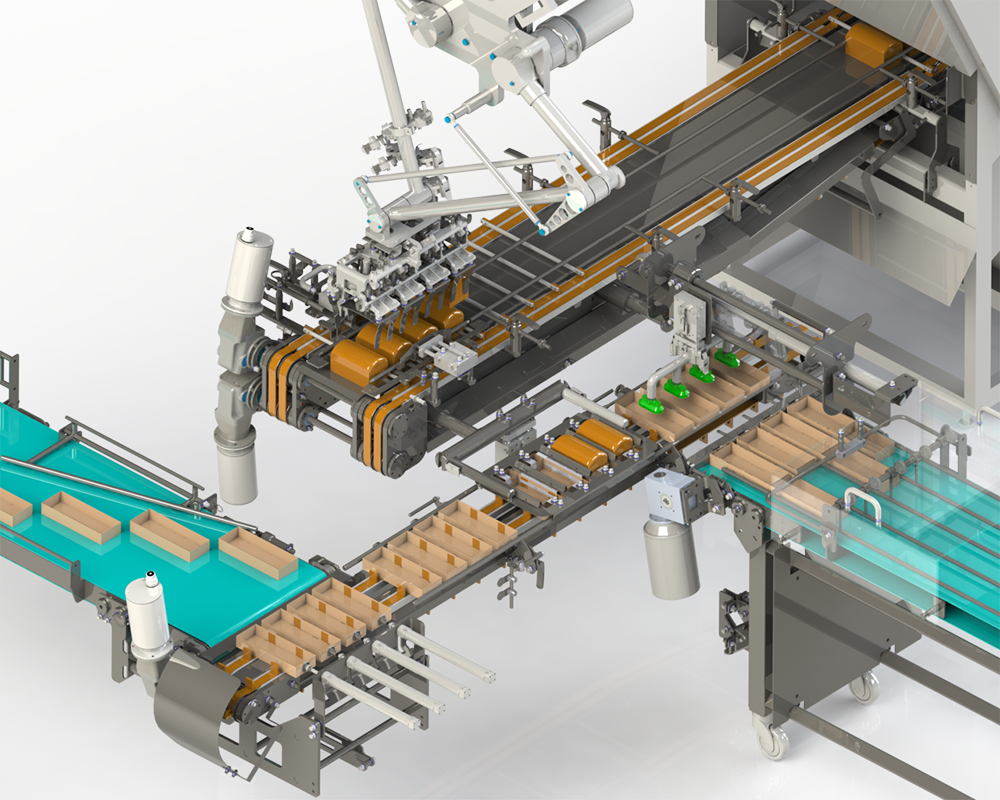 Special applications for picking products
It is possible to group the products with different servo controlled pushers and conveyors and to pick and combine appropriately to create the desired product. As shown in the figure below, where the breads are transferred to the cardboard box and then the to packaging machine.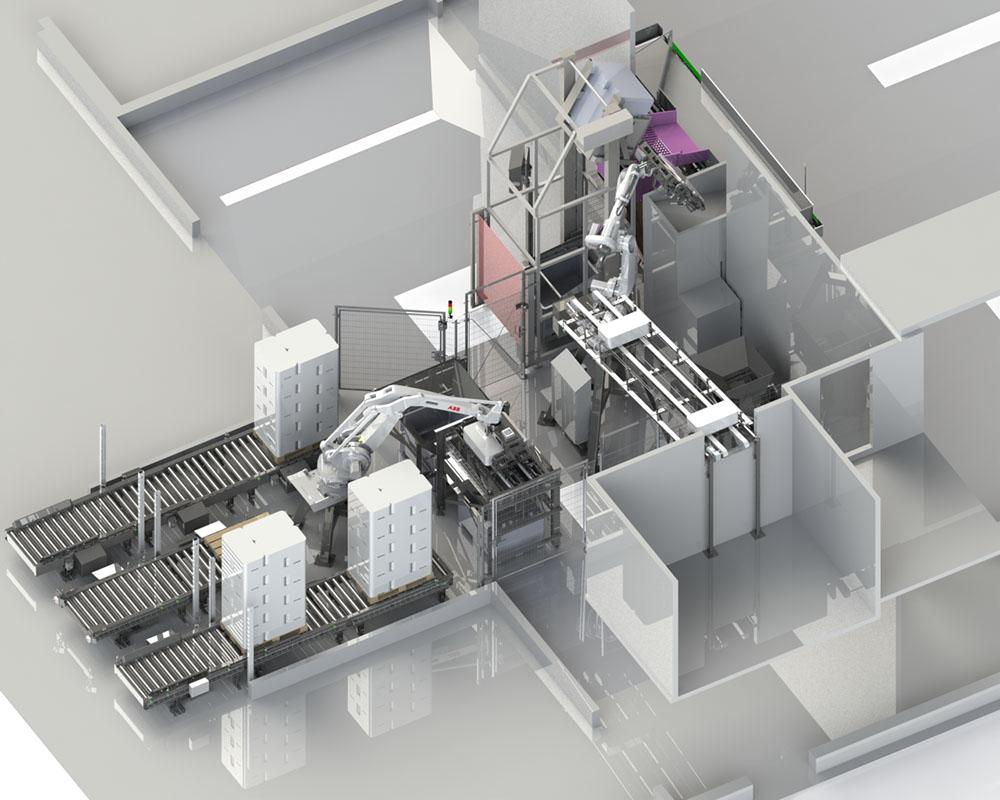 Pallet unloading and box emptying
Full pallet for boxes can be unloaded with robot and boxes can be emptied. Then robot can feed boxes to f.ex. washing system.