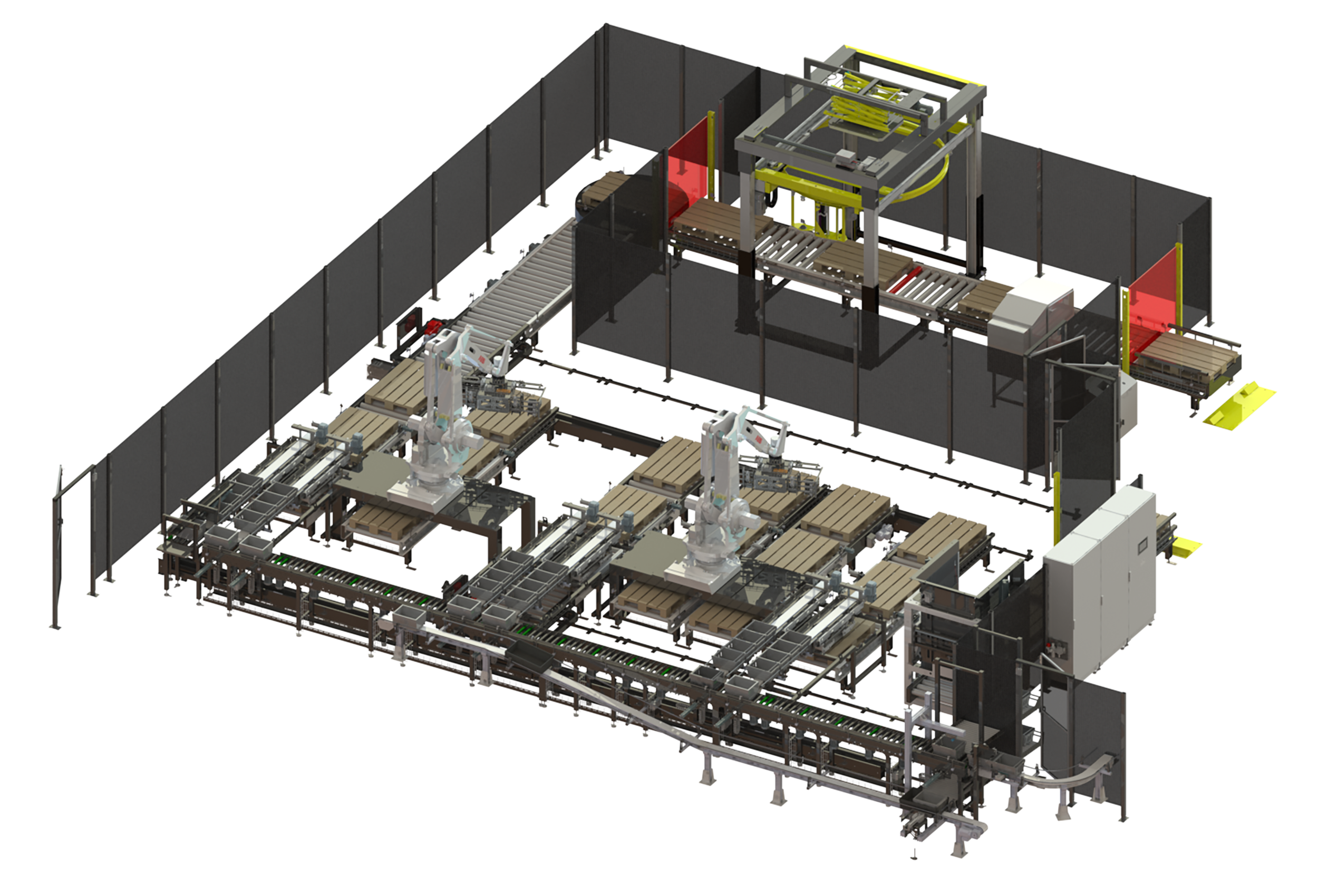 Customer-tailored palletizing system that includes multiple products and box and pallet types and requires a high capacity.
A palletizing cell of several robots with common peripheral devices, i.e. pallet feed, wrapping and Products are directed to the correct based on the barcode. The solution enables a large palletizing capacity and can be located according to the customer's premises.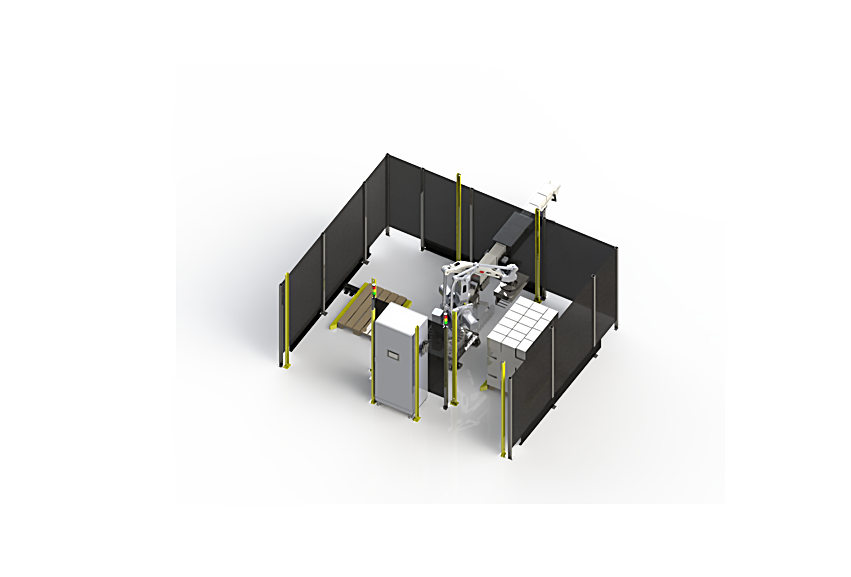 Cost effective palletizing solution for product boxes. The pallet change is manual, but the robot is capable of operating on the other side of the so-called "safety mode", when the full pallet is removed and a new empty pallet is brought to the cell.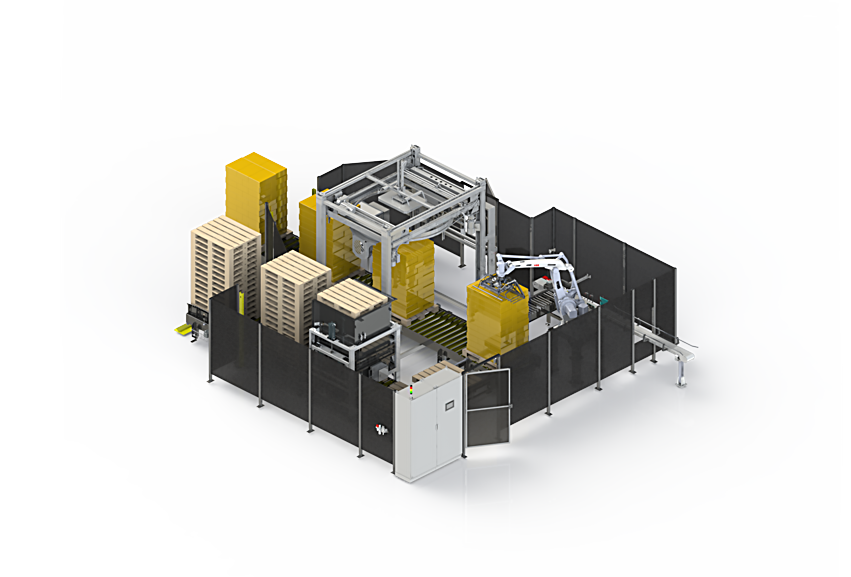 Palletizing cell with automatic pallet change and wrapping machine and pallet marking included. Lay- out can be designed according to the customer's premises. The task of the staff is to feed empty stacks of pallets into the cell and remove the full stacks from the conveyor. In addition, of course, there is a change of plastic roll and label rolls when necessary.
PERIPHERAL DEVICES FOR PALLETIZING
IRB-760 (450 kg)  /  IRB-660 (250 kg)  /  IRB-460 (110 kg)